Day 2 :
Keynote Forum
Turkish Biologist Association, Turkey
Time : 09:00-10:00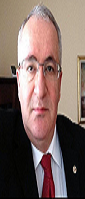 Biography:
Ihsan Soytemiz has completed his BSc in Biological Sciences from Middle East Technical University in 1984 and MSc in Histology from Hacettepe University in 1987. He then moved to industry and worked on project management medical, medical-hospital project implementation, medical device planning, laboratory systems units design, implementation, bio IT and started his PhD on Digital Transformation in Bioinformatics. He is elected to the Presidency of Turkish Biologist Association in 2018.
Abstract:
It is an introduction to the clinical laboratory of emerging molecular diagnostic technologies covering a wide range of applications. Developed at a record speed and led to revolutionary changes in this field. For example, microarrays are used regularly as the first step test in testing structural abnormalities associated with developmental delay and autism. In addition, microarrays that run millions of probes for each analysis are used in large-scale genotyping and gene expression profiling with specific clinical algorithms. There is also a new generation or a very large scale parallel sequencing YNS1 the targeted whole gene, exon and genome sequencing have been used regularly in clinical laboratories. The amount of data generated by these analyses is unique. And the mining, analysis and proper storage of these data sets require knowledge of experienced bioinformatics. Although clinical laboratories have experience with informatics and high outcomes, the systems used for these tasks are insufficient to deal with data from genetic studies. A number of leading researchers from the academy and industry, who regularly use bioinformatics for these genetic studies, have been invited to discuss the importance of bioinformatics and how to prepare for dealing with the increasing amount and complexity of data produced by the clinical laboratories in conducting these studies.
Genomes and Epigenomes | Cancer Epigenetics | Epigenetics
Location: Akdeniz 2
Session Introduction
Yildiz Technical University, Turkey
Time : 10:30-11:00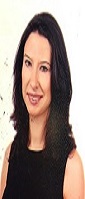 Biography:
Nehir Ozdemir Ozgenturk has completed her PhD from Justus Liebieg Universitaet. She is currently working in Yildiz Technical University as an Associate Professor.
Abstract:
There is evidence that Calorie Restriction (CR) retards aging and extends median and maximal life span. In this study, RNA-Seq was performed from MMTV-TGF-α mice thymus tissue which was performed short-term Ad Libitum (AL), Chronic Calorie Restriction (CCR) and Intermittent Calorie Restriction (ICR) feeding patterns. Based on the GO analysis in the MGI, genes related to aging and oxidative stress were identified and gene expression profiles were investigated in AL, CCR and ICR data. In our RNA-Seq data, 150 genes were detected from 292 genes related to aging in the MGI data, while 300 of 380 genes from MGI data related to oxidative stress were detected. The gene expression difference between these three data was found to be significant. When we compare 150 gene expression levels of 292 genes related to aging from MGI data, it was found that the genes related to aging in AL, CCR and ICR RNA-Seq data had quite different expression levels between AL and CCR, CCR and ICR, but similar between AL and ICR. 300 of the 380 genes associated with oxidative stress, the gene expression in the CCR data was mostly different from the gene expression in AL and ICR data.
Bahçeşehir University, Turkey
Time : 11:00-11:30
Biography:
Gülay Bulut has completed her Undergraduate study at Dokuz Eylül University, Department of Biomedical Sciences and had her Master's and PhD Degrees at Dokuz Eylül University, Department of Medical Biology and Genetics. She had her Post-doctoral training at Lombardi Comprehensive Cancer Center, Georgetown University (2006-2012). He is currently a faculty member at Bahçeşehir University (Istanbul, Turkey), Department of Molecular Biology and Genetics since 2012. His research is mainly on identification of novel protein-protein interactions in cellular signaling pathways and development of small molecule inhibitors targeting these protein interactions.
Abstract:
Lung cancer is one of the most common cancer types in the world. The two main subtypes of lung cancer are small cell and Non-Small Cell Lung Cancers (NSCLC). NSCLC accounts for 85-90% of lung cancer. Carcinogenesis is a multiple process including loss of cell-cell adhesion, extracellular matrix invasion, etc. These alterations affect the tumor tissue and tumor cell phenotype. Epithelial-Mesenchymal Transition (EMT) is a common process for NSCLC, which is characterized by dramatic changes in epithelial cells. During EMT, expression levels of many transcription factors such as, Snail, Slug, ZEB1/2, Twist, E-cadherin, vimentin are affected. There are several genes that can be modified by epigenetic alterations during NSCLC. Epigenetic regulation can activate or repress gene expression and these dramatical changes affect EMT process of NSCLC. For example, histone acetylation activates SMAD2/3 gene, histone H3K27 methylation represses E-cadherin and some miRNAs, which are involved during the EMT process. Also histone H3K9 and H3K27 deacetylation repress E-cadherin gene expression. These studies showed that epigenetic regulations are very important for EMT in NSCLC. Especially, EMT changes cell phenotype and induces cell migration and invasion. Based on these data, determining epigenetic alterations during EMT can be a new target for therapy.
Koc University Hospital, Turkey
Time : 11:30-12:00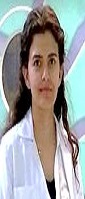 Biography:
Aslıcan Çakkalkurt is a Medical Doctor and has her expertise in Underwater and Hyperbaric Medicine and is interested primarily in patients and diseases that require increased tissue oxygenation. In addition to the conventional indications of hyperbaric oxygen therapy she has conducted researches about the relationship between cancer and hyperbaric oxygen. She is interested in Integrative Medicine and is experienced in ozonetherapy, phythotherapy, aromatherapy and medical coaching as well. She has many poster and oral presentations in different fields at national or international conferences. She is a yoga instructor and specifically interested in health issues where yoga could be effective.
Abstract:
Yoga is a Hindu spiritual discipline which includes breath control, meditation, mindfulness and specific body postures. Besides its spiritual aspect, yoga has many beneficial effects on health and has the potential to be defined as a medical tool at the future. In the literature there are many studies and reviews which emphasize yoga's effect and efficiency on mental health, physical fitness, cardiopulmonary conditions, metabolic, endocrine and musculoskeletal conditions and specific diseases such as epilepsy and cancer. Recently, the medical activity space of yoga has broadened with epigenetics. It is found that an 8 week yoga intervention, requiring at least weekly practice, is associated with some changes in immune protein and DNA methylation biomarkers. The yoga group demonstrated lower DNA methylation of the TNF region as a whole. DNA methylation, which is defined as the addition of methyl groups onto DNA, is an epigenetic mechanism that suppresses the expression of genes. Nowadays stress is often long term and pro-inflammatory gene expression can be persistent and has a great potential to cause physical and psychiatric health problems. So, today it is being mentioned explicitly that health benefits of yoga as a mind-body intervention begin at a molecular level and can change the reading of DNA. While refraining from dislodging this narrative, this paper centers upon the relationship between yoga and epigenetics. In this respect this article explores how yoga could change phenotype without any change in genotype.